Beauty By Echika Texture Ring | Vietnamese Collection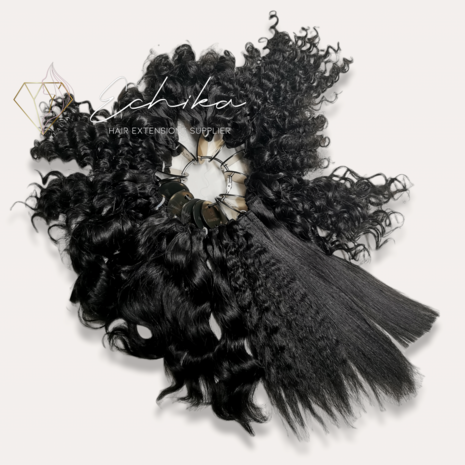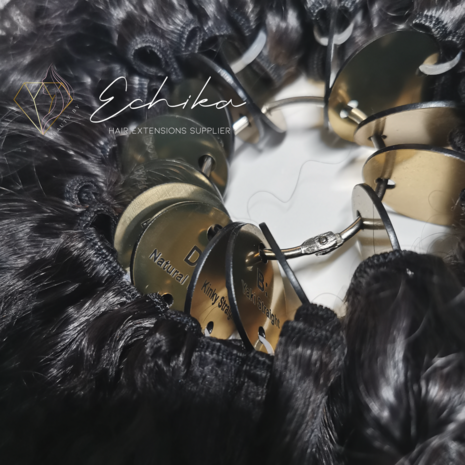 Product description
Yay! It is FINALLY here. The texture ring! This way you always have all hair types at hand.
What's on the ring?
All 15 textures in natural hair color 1B
You need a structure ring to determine the structure of your clients hair. There are all kinds of straight, wavy and curl samples on a structure ring. This allows you to determine which pattern is best for your customer. However, you must be aware that the samples turn out differently per color and length, and that it contains unwashed samples. It is therefore best to wash the samples yourself first and make sure you see how it really falls.