Rice Water Protein Shampoo Bar | Hair Growth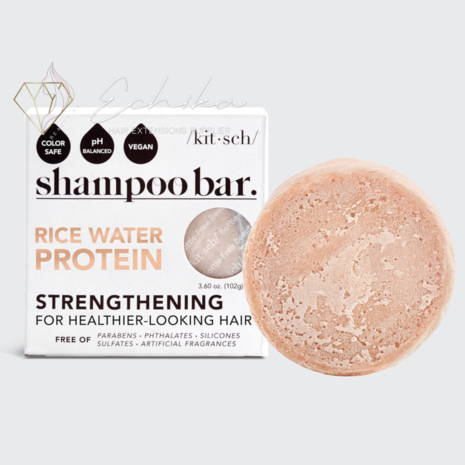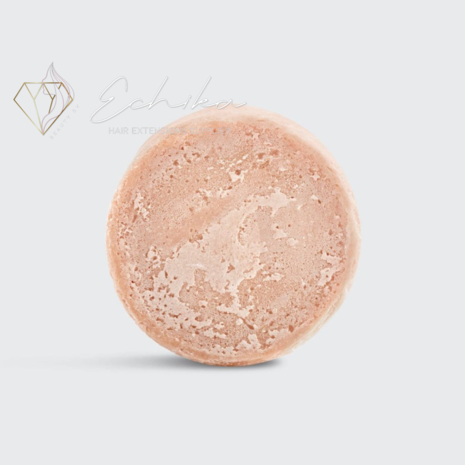 Product description
Rice water protein repairs damaged follicles and ends, making hair smooth & soft to the touch.
Prevents split ends and encourages hair growth, while adding shine & bounce to dull, dry hair.
Detangles & conditions the hair.
No sulfates, silicones, parabens, or phthalates.
Natural fragrance derived from plants transforms any shower into a relaxing experience.
1 bar is estimated to last 100 washes, which saves two bottles of liquid shampoo or conditioner.
How to use
After you've wet your hair, take your Bottle-Free Beauty® shampoo bar and either rub the bar between your hands and massage the lather into your hair, or paint the bar directly onto your scalp. Be sure to separate and lift your hair to apply directly to areas that need extra cleansing. Our Bottle-Free Beauty® Bar Bag is an excellent addition for a super-sudsy clean. Rinse as you'd normally do and repeat as desired.
Ingredients
NATURALLY DERIVED INGREDIENTS: Rice Protein, Castor Oil, Sodium Cocoyl Isethionate, Sodium Methyl Cocoyl Taurate, Vegetable Glycerin, Guar Hydroxypropyltrimonium Chloride, , Natural Fragrance*, Iron Oxide**.
*Natural fragrance derived from plants. **Natural color.

Fragrance Notes: 
Top - Mandarin, Ginger, Rice Water, Green Leaves 
Middle - White Tea, Lavender, Sage, Geranium 
Base - Vanilla, Amber
Certifications
Leaping Bunny certified! The Leaping Bunny Logo is the only internationally recognized symbol guaranteeing consumers that no new animal tests were used in the development of any product displaying it.