Beauty By Echika Nano Weft Hair Extensions | #2/6 Mix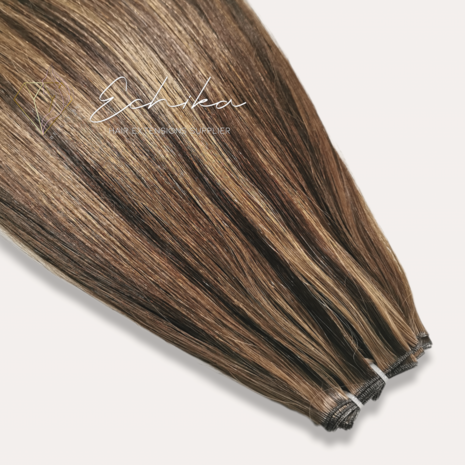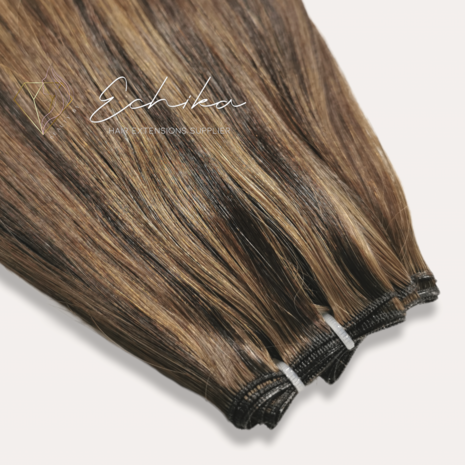 Product description
With just 0.1mm, our Nano Weft is nearly invisible.The newest and greatest variation on the Hand-tied weft! The Nano Weft is even thinner, has no well-known "mustache" and can be cut to size without unravelling! Are you trying it out?
The extensions last 9-12 months with the right hair care.
100% Russian Human Hair
Each package contains 3 wefts of 20 grams.
Color 2/6 Mix

How much should I order?
Full Hair Extension:
2-4 packs recommended (6-12 bundles) 120-240 grams
Volume treatment:
1-2 packs recommended (3-6 bundles) 60-120 grams
Product specifications
Weight

60

100% Russian Human Hair

100% Remy Human Hair

Washing, drying, coloring, styling

icon-yes-circle-fill

Weight

3 x 20g

Color

2/6 Mix

Life span

9-12 months

Available lengths

18" | 20" | 22" | 24"

Width weft

3 x 12"
Show more
Show less