Beauty By Echika Human Hair Bun - #20/60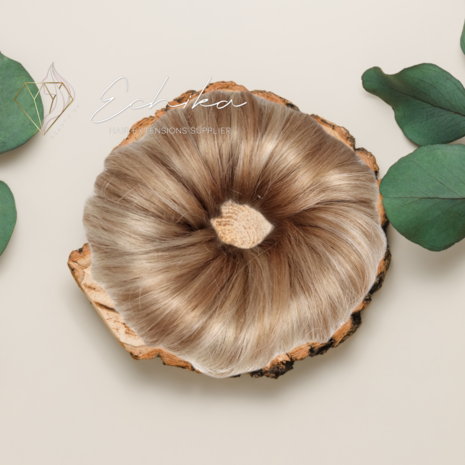 Product description
All our hairpieces are Sealed with a Ty Rib, if you wish to return an item, this Sealing must NOT be broken as proof that it has not been worn or fitted in your own hair.
In these times, HYGIENE has our highest priority.
This Bun/hair wrap gives you a nice full bun right away. It is easy to apply by wrapping it around your bun just like an elastic band. For a sophisticated look, wrap it loosely around your bun and pin it in place, for a messy look you can wrap it around your bun twice.
By running your fingers through the bun you can make it as messy as you like.
Because the bun is made of real hair, you can also wash it. But in principle this is not necessary unless you have used hairspray.