Jean Robert Haarverlies Lotion | 12 x 10ml | Jean Robert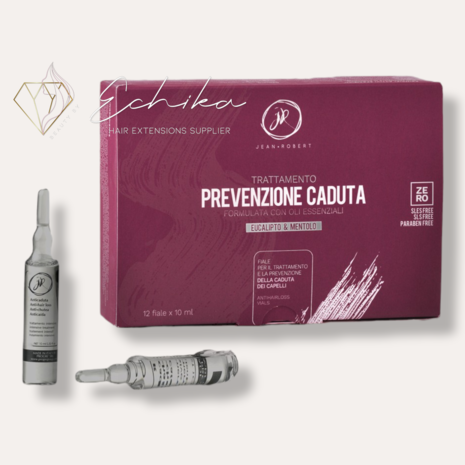 Product description
Rosemary has been considered the number 1 herb for rejuvenation and hair growth in Italy for centuries.
Rosemary fights the development of bacteria, provides energy and regulates bacterial flora. At the first signs of hair loss, this lotion breathes new life into the microcirculation. Thanks to the strengthening properties of rosemary, it stimulates hair growth and strengthens your hair.
Made in Italy
Contains: 12 x 10ml
Stimulates hair growth
Strengthens your hair
How do I use it?
Impact phase: 1 daily application for at least 2 months
Maintenance: 2-3 weekly application for at least 2 months
Fragrance: Eucalyptus & Menthol