Max Pro
Why Max Pro?
Lifetime Warranty
Max Pro offers great value for money. The products are of high quality and extremely reliable. As the market leader in professional styling tools, we are so confident in our quality that we offer our customers a lifetime warranty on the straighteners and curling irons. This means that if you purchase a straightener or curling iron from Max Pro, you will be provided with the tool for the rest of your life, how cool is that? In other words, you purchase the tool once and then never again!
You can register your straightener or curling iron for the lifetime guarantee within 30 days after the purchase date. You can do this on our website!

If you unfortunately are not on time with the sign up of your tool, we offer a repair service for your tool!
For the category hairdryers and hairbrushes is a standard warranty of 2 years. This means that you can have your tool repaired and/or replaced for free within 2 years after purchase date!
For professional use
Over 3000 hairdressers and professional stylists use our tools, which means that as a consumer you can use exactly the same products as your local hairdresser.

Those who claim that it is difficult to get the same results as at the hairdresser are wrong! Max Pro offers a wide range of professional straighteners, hairdryers, curling irons, brushes and accessories. The Max Pro hair styling tools are not only made of the best quality, but also gives you the ability to style your hair as you wish. The straighteners, curlers and hairdryers are designed so that you can style your hair in the best and most efficient way possible. With our innovative hair styling tools, you can recreate your favorite hairstyle look, regardless of your hair type or hair texture.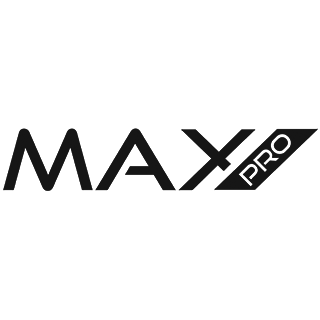 Overige categorieën in Brands