How To: Take care of curly extensions
Just like we want to hold on to that feeling of feeling like a million dollar bill when you walk out of the salon with your new head of curls or waves!
In this blog we'll discuss different hair textures in our product range, the differences between these curls and how you can take care of your extensions to make sure the wave or curl looks nice and juicy day after day.
What is a curl?
Curly hair comes in different textures - from wave to kinky and coily and everything in between. All these hair types fall under the name 'curly'. Hair exists of follicles. These are multi cellular compartments that reside deep in the scalp. Straight hair follicles produce straight hair and curly hair grows from curved follicles.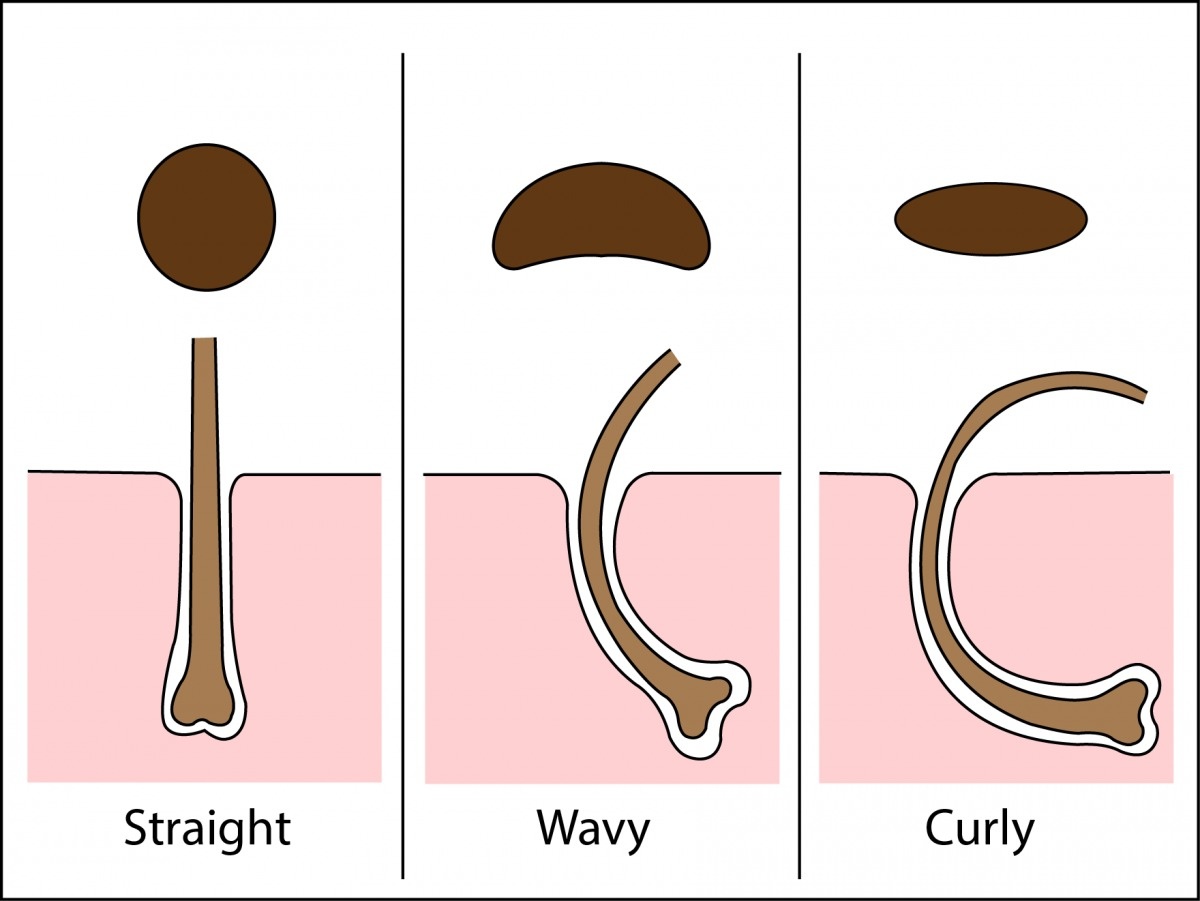 bron: genetics.thetech.org

Why is hair care so important for curly hair?
Curly hair is naturally drier than straight hair. The natural oils that the scalp produces have to travel via kinks and curls down curly hair whereas with straight hair it just slides down. That's why straight hair tends to get 'greasy' faster than curly hair does. Because curly hair is drier, it also tends to be frizzier and that is why good hair care is so important for curlies. 
What type of curl extensions do we sell?
We sell 15 different types of textures of hair extensions. From Straight to Romantic Curly. 13(!) of the 15 extensions we sell have a kink, wave of curl to them. Some curl extensions we have in our assortment, have a kinky texture like the Kinky Straight (C ). The hair has a more frizzy and wavy texture. The extensions D to I are all considered 'wavy'. In this category you find a loose wave, beach waves and loose curls. The extensions J to O are the 'real' curls. From a loose curl to coils, there is something for everyone!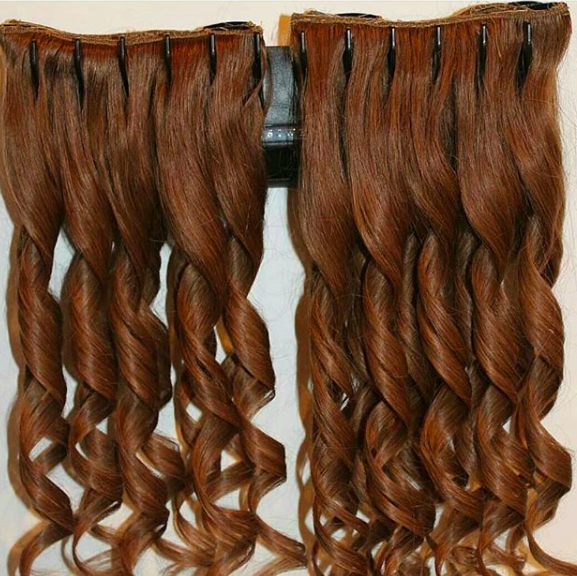 The curl extensions we sell are curled with the help of hot steam. This means the hair is trained by way of hot steam to hold a curl. Just like the curls you make at home with a curling iron, these curls lose their hold over time. This doesn't affect the quality of the hair, but is a natural cause of 'real' hair. Luckily there is plenty you can do yourself to make sure your waves of curls looks reborn! 
How to take care of curly extensions
The basics of taking care of curls is using products that are especially tailored to curly hair. There are numerous brands out there that make products for curly hair. A few popular brand names are SheaMoisture, As I Am and Mixed Chicks. Whichever brand you choose to use there are a few staple items that are needed. A good (sulfate-free) shampoo, conditioner (to rinse out), a leave-in conditioner and - this is optional - a styling product like a gel or mousse. You can opt to air dry your curls and coils or use a diffuser for quick and defined curls. 
There are different methods and steps you can take to take care of your curls like the Curly Girl Method which we discuss in detail in this blog. 
Now that you know a bit more about curls, it's time to let them shine!