How To: Retrain your curly extensions or curly wig
A wig can be an ideal hair tool for several reasons. We sell different (customized) wigs, but you can also make the most wonderful wigs with our wefts. You can do this yourself if you have knack for it and watch enough YouTube tutorials or you can have a hair stylist make one for you. Long, short, wavy, curly; a wig can give you the exact hairstyle you've always wanted.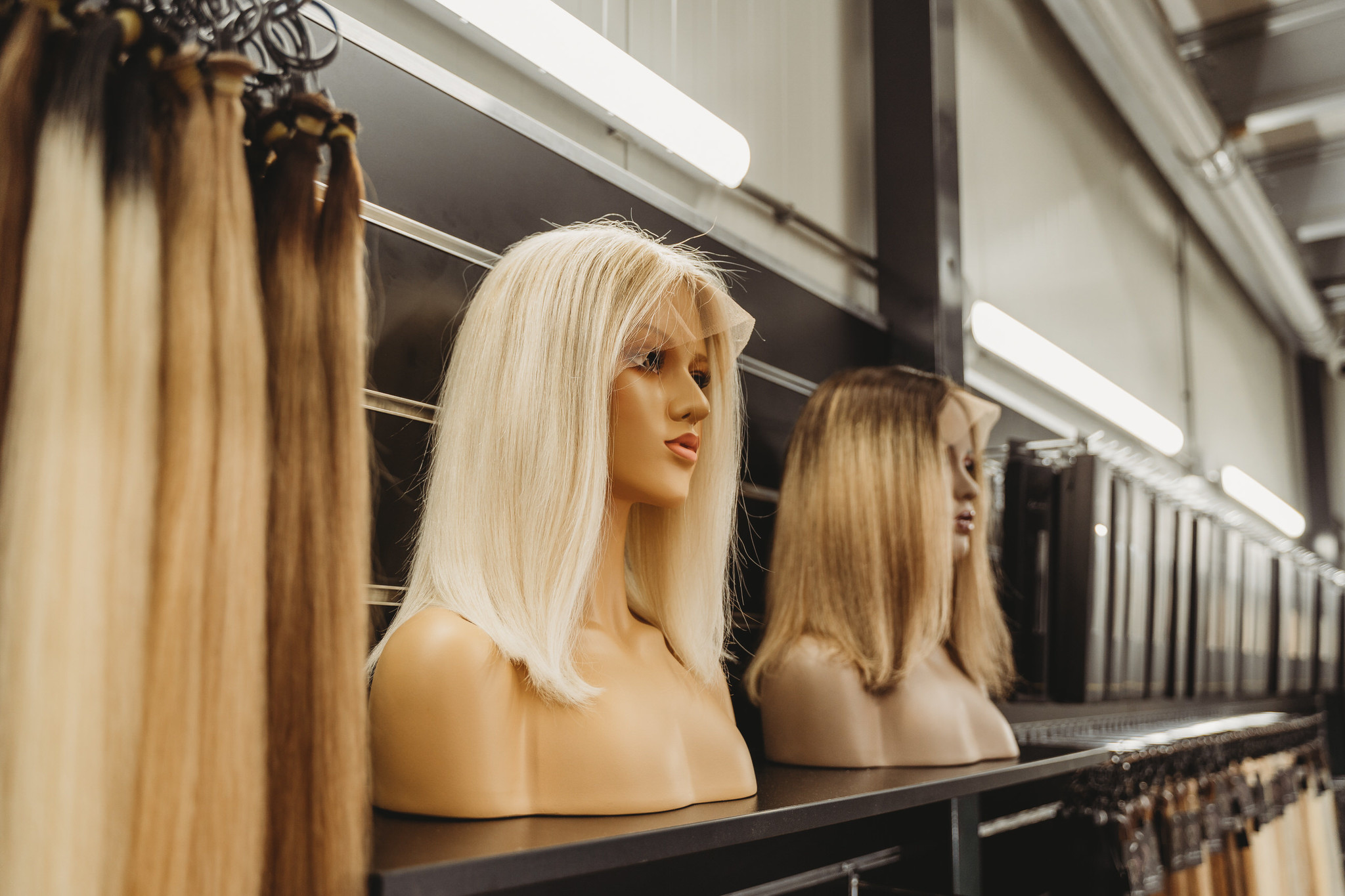 In this blog we talked about curls and why taking good care of them is so important. Now we'll focus on the two methods you can try to retrain the curls in your curly hair piece.
In hot water
This method is great for wigs, because you can easily dunk these in hot water whereas with extensions that are fastened to your real hair, you cannot. 
What do you need?
A brush or comb, moisturizer or setting lotion, flexi rods, a bucket or tub with hot water, a serum or hair oil.
How does it work?


Brush or comb the hair through making sure there are no knots. You can use a moisturizer or setting lotion to help set the curls. Wrap the curls around the flexi rods. These come in different sizes. You can use thinner ones for tighter curls and thicker ones for loose curls. Tip: follow the curl pattern that is already trained into the hair. If the curls are almost gone, twist each curl around the flexi rods alternating between going clockwise and counterclockwise. This ensures that the curls won't all clump together. 
Wet the hair first with lukewarm water. Then put the hot water in your bucket or tub and dip the wig in the hot water. You can use tongs to make sure you don't burn yourself. Leave the hair in hot water for 15-20 seconds. Take it out and leave it to dry in a well ventilated place. This can take a full day. You can speed up the process by blow drying the hair on the cool setting.
Wait until the hair is fully dry to take out the flexi rods. If you do this while the hair is wet, the curls can end up not having as much hold or being a bit frizzy. To prevent this, wait until the hair is fully dry before taking out the flexi rods. When all of the rods are out, you can take some serum, leave-in-conditioner or hair oil and rake your fingers through the curls to loosen them up a bit and create some volume. 
Et voila! Your curly extensions or curly wig is as good as new! 

With steam 
You can also retrain your curly piece with steam. 
What do you need?
A steamer, water, flexi rods and a wig head (made of styrofoam), pins. 
How does it work?
You'll need a steamer for this method. This method also uses flexi rods to form the curls. The video below gives a good demonstration of how to go about it. She is working with synthetic hair, but the same principal will work for extensions and wigs made of human hair, like ours.