Posted on
By Echika Hagedoorn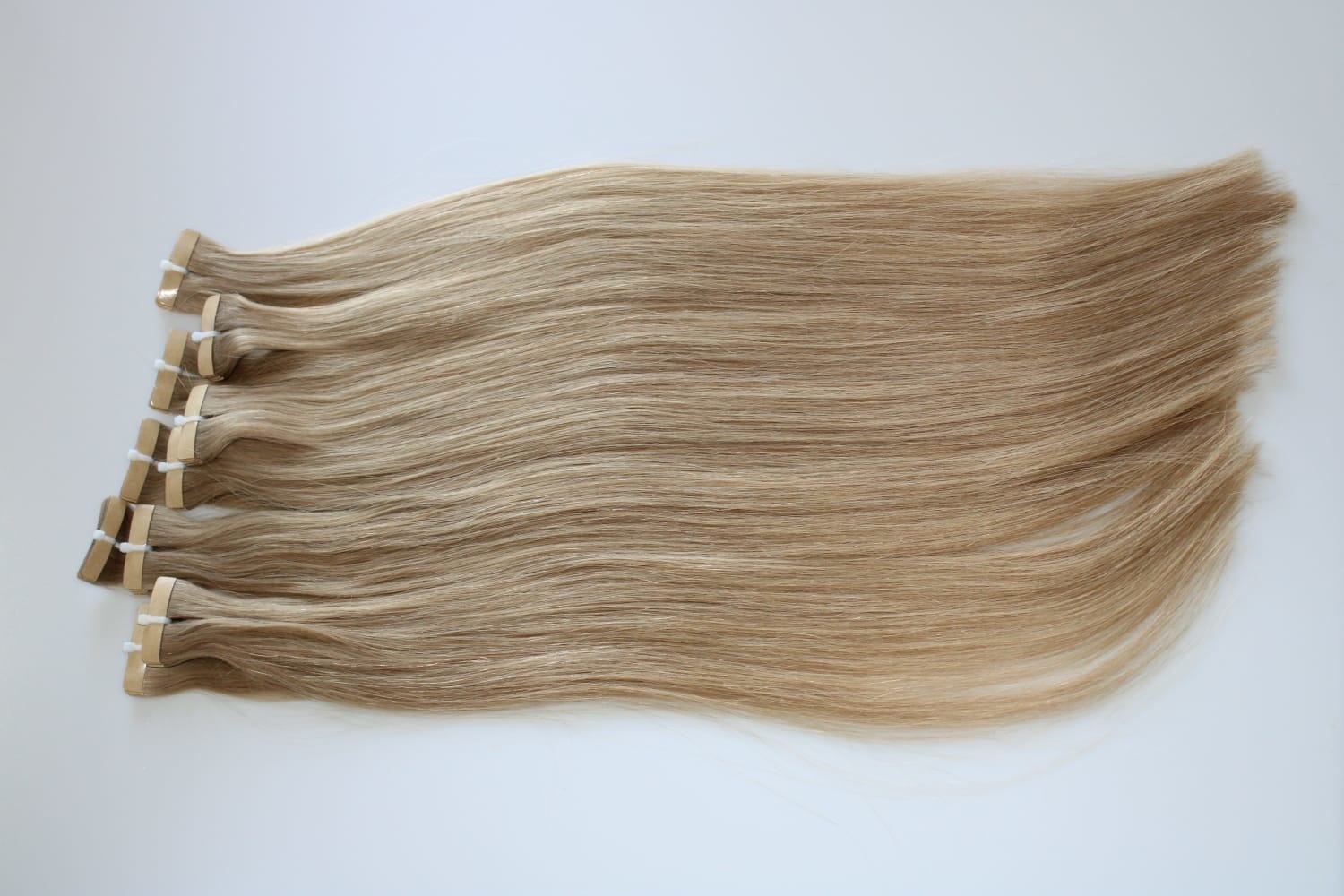 Wat zijn Tape Extensions en is deze methode geschikt voor jou en je klant? Alles wat je moet weten over Tape Extensions.
Tape Extensions voor een snelle haarverlenging
Snel een Haarverlenging plaatsen? Kies dan voor de Tape Extensions. Met Tape Extensions kan het haar binnen een uur worden verlengd. De Tape Extensions bestaan uit dubbelzijdige strips, die voorzien zijn van haar. Het kan snel worden aangebracht in het haar door middel van de 'sandwich'-methode. Daarnaast is het perfect voor elk haartype. Heeft jouw klant super dun of kalend haar, kies dan voor onze Invisible Tape Extensions. Deze zijn nagenoeg onzichtbaar!
Herbruikbaar
Tape Extensions kunnen langere tijd gedragen worden en meerdere keren worden herbruikt. De tape op de extensions is eenvoudig te vervangen, waarna de extensions weer opnieuw geplaatst kunnen worden. Het gebruik van speciale apparatuur voor het vastzetten is niet nodig; de extensions kunnen gewoon met de hand worden vastgezet. 
Om de Tape extensions er uit te halen, hebt je alleen de daarvoor bestemde verwijdervloeistof nodig.
Voordelen
Het grootste voordeel is het draag comfort, je voelt ze nauwelijks zitten. Door de flexibele en dunne bovenkant in de zelfde kleur van het haar liggen de strips plat tegen het hoofd. Door dat de strips het haar mooi verspreiden, krijg je een mooi verdeeld geheel. Het draagvlak van de extension is zo verdeeld dat er geen extra belasting op bepaalde punten ontstaan. Bij ons is de mogelijkheid om zelf de groote van de strips te bepalen, of dat nou aan 1 lange baan is of de standaard 4cm. Bij de invisible Tape is alleen 4cm mogelijk.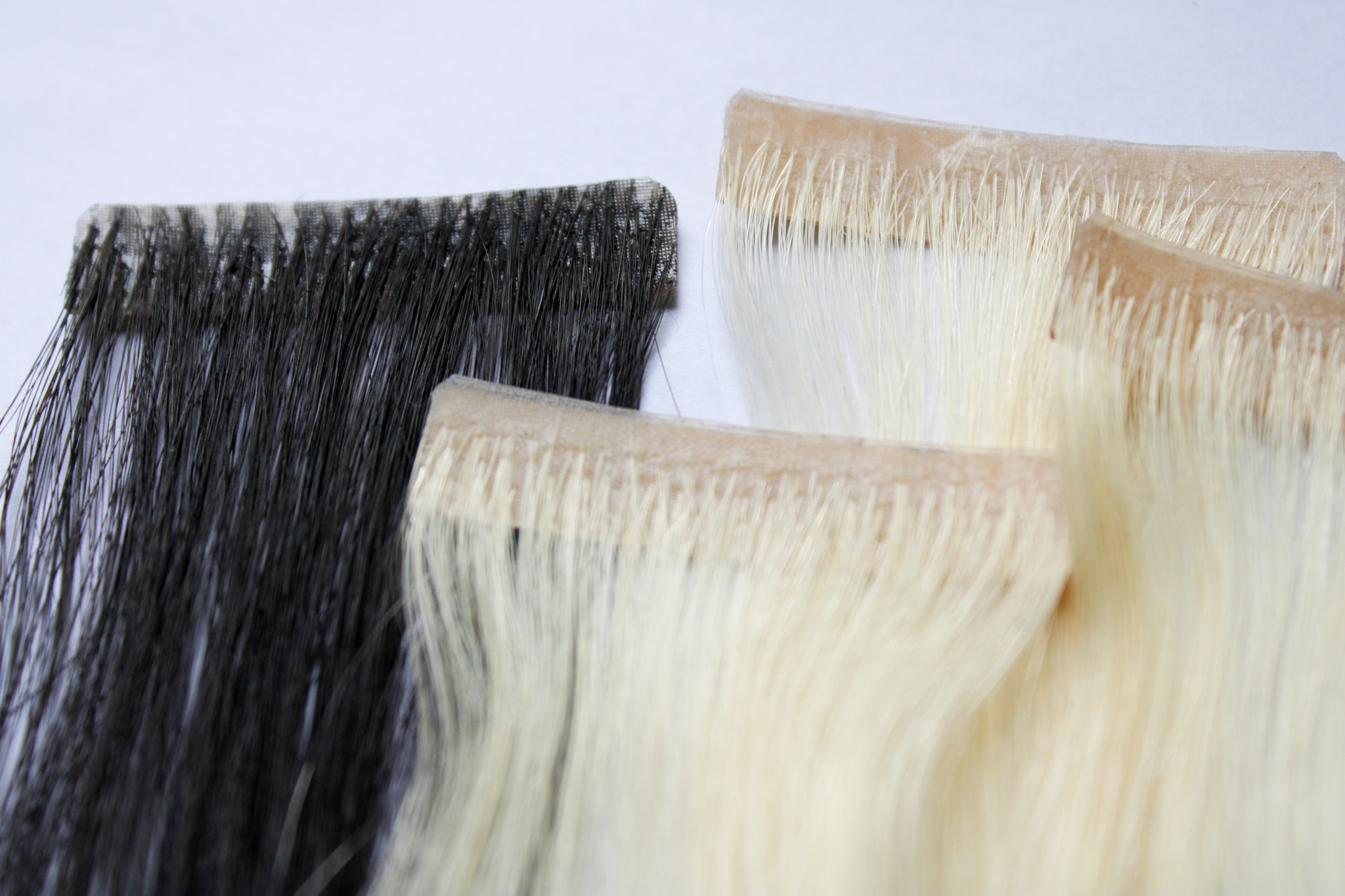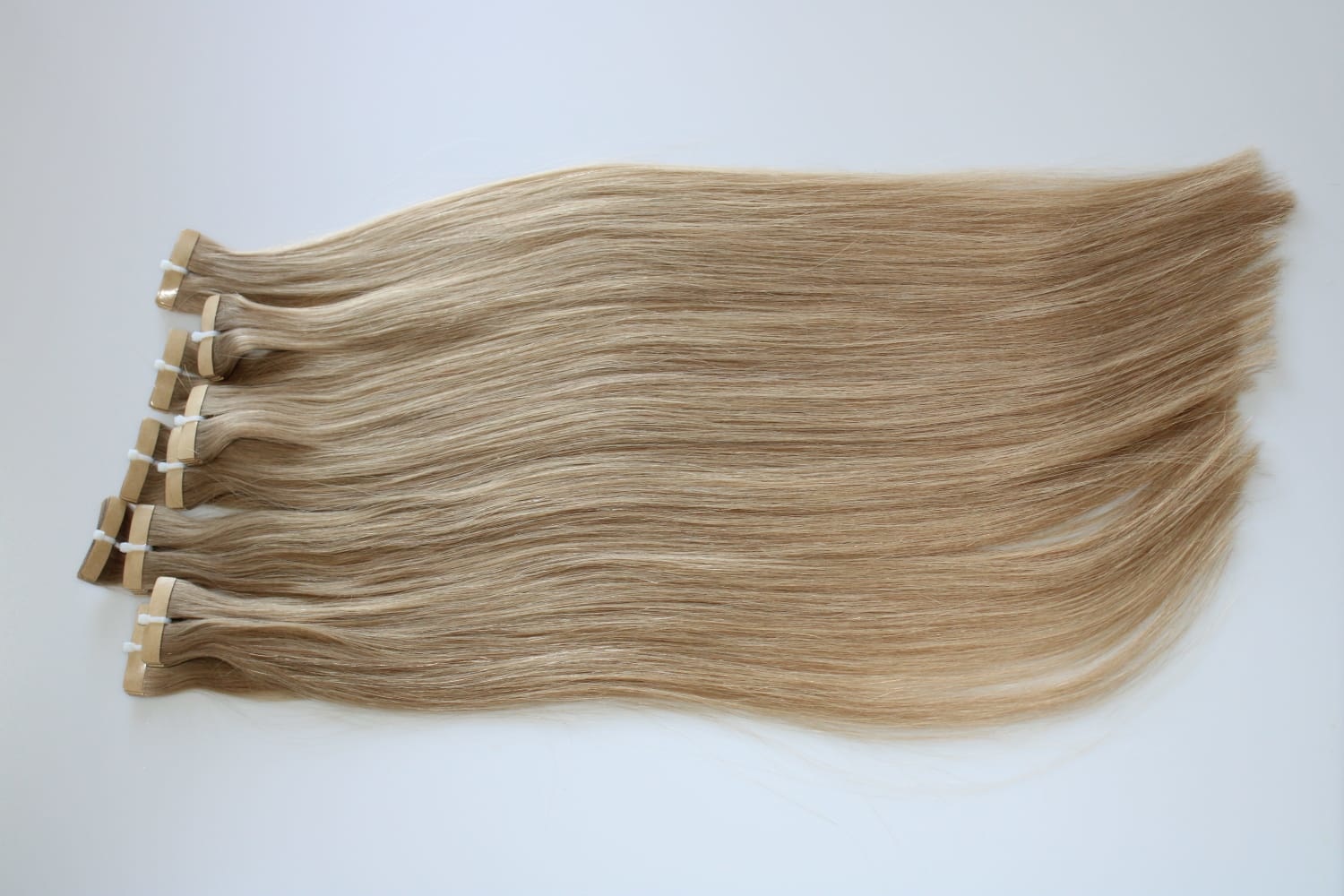 Tape-in Extensions op 1 baan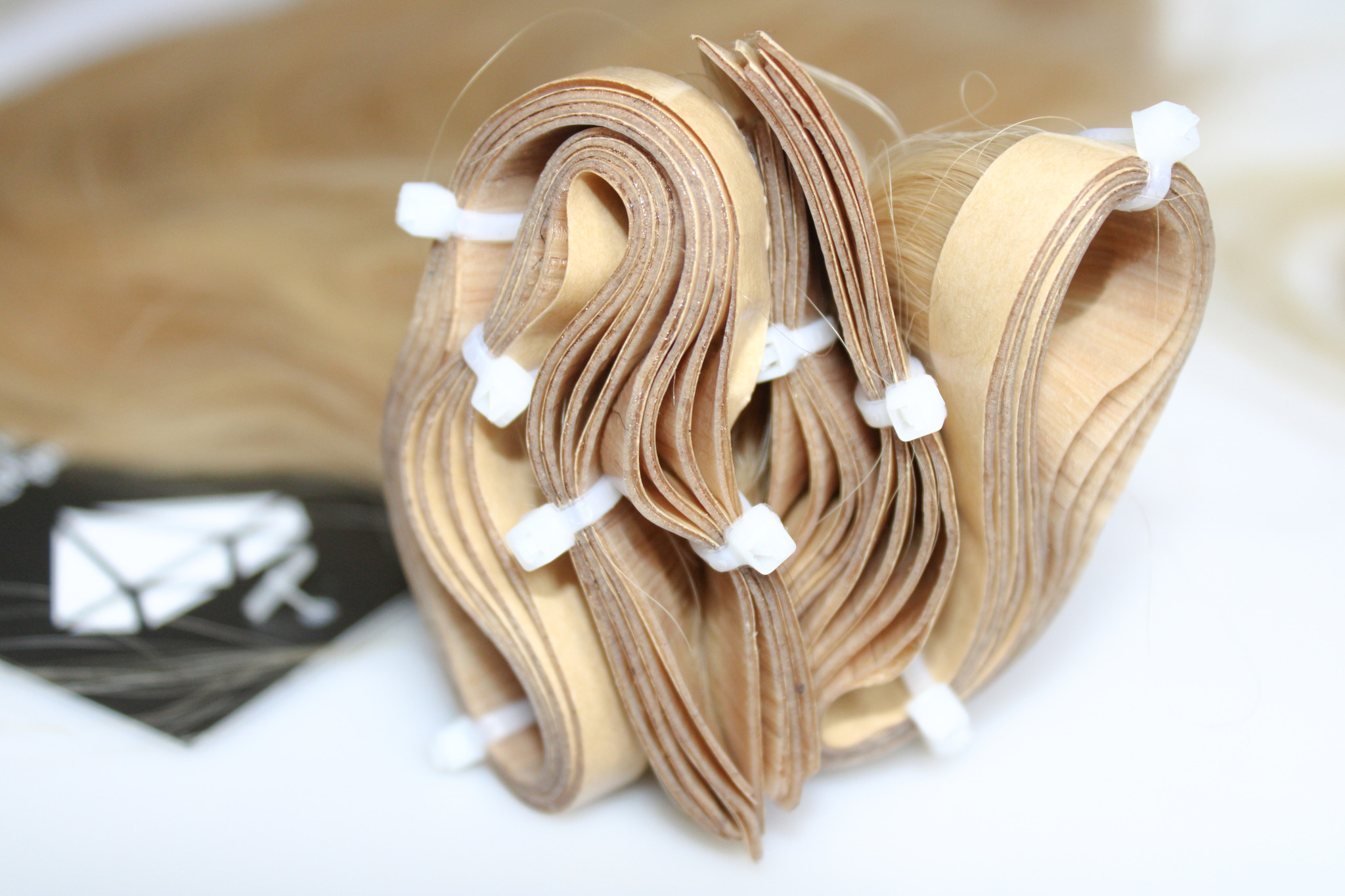 Check deze link voor uitleg van plaatsen en verwijderen van Tape Extensions.