20" Nano Weft | #1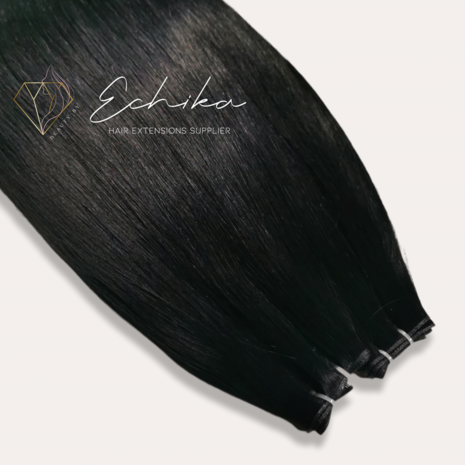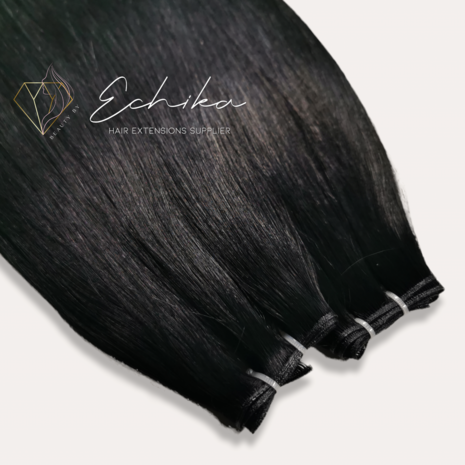 Product description
The Nano Weft is a revolutionary new weft from Beauty By Echika! Hand-tied wefts are made by hand and are very delicate, this allows them to lie very flat against the head and appear almost invisible! Because they are hand made they CANNOT be cut at the seam or they will unravel. The Nano Wefts lay just as flat and look just as seamless, but CAN be cut at the seam. You can stack up to 4-6 lanes in one row and are suitable for all hair types! This is the new improved Hand-tied Weft from Beauty By Echika - NANO WEFT!
The extensions can last 9-12 months with proper hair care.
100% European Human Hair
Each package contains 3 wefts of 20 grams.
Length & weight:
20" - 60 grams
Width per bundle: 12"
How much should I order?
Full Hair Extension:
2-4 packs recommended (6-12 bundles)
120-240 grams
Volume treatment:
1-2 packs recommended (3-6 bundles)
60-120 grams